Afs Insurance & Financial Services
Waynesboro, Pennsylvania
8:00am
-
5:00pm
8:00am
-
5:00pm
8:00am
-
5:00pm
8:00am
-
5:00pm
8:00am
-
5:00pm
Closed Today
Closed Today
Waynesboro
,
Pennsylvania
17268
US
Agency Website
Hours
Day of the Week
Hours
Monday

8:00am

-

5:00pm

Tuesday

8:00am

-

5:00pm

Wednesday

8:00am

-

5:00pm

Thursday

8:00am

-

5:00pm

Friday

8:00am

-

5:00pm

Saturday
Closed
Sunday
Closed
Products Offered
Business Insurance
Agribusiness
Commercial Accounts
Construction
Global Accounts
Global Technology
Inland Marine
Management Liability
Ocean Marine
Oil & Gas
Professional Liability
Public Sector Services
Small Business Insurance
Surety
Personal Insurance
Home Insurance
Car Insurance
Renters Insurance
Condo Insurance
Landlord Insurance
Umbrella Insurance
Jewelry and Valuable Items Coverage
Wedding and Events Insurance
Boat and Yacht Insurance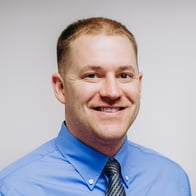 Matthew Shank
Personal Insurance
717-762-5780 ext 24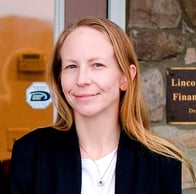 Jennifer Moore
Business Insurance
717-762-5780 ext 21
About Afs Insurance & Financial Services Waynesboro
We are your trusted independent insurance agency. Your family, your business and your possessions are all important to you, but you may not know how to best protect them. We have the experience to navigate the unique risks you face, serving as your insurance advisor. As an independent, third-generation insurance agency, we specialize in all lines of insurance, both personal and commercial. Our commitment to building relationships with our clients and within our community, as well as our industry expertise and access to exclusive insurance programs, set us apart from the other agencies. We focus on getting to know our clients and letting them get to know and like us as individuals. We proudly share our families, hobbies and successes with them through social media, newsletters and welcome packets. As one of our clients, we will help you make smart decisions—protecting you from the unexpected and planning for the predictable.
The description above is provided by the agency, not Travelers.
Why Choose a Travelers Independent Insurance Agent?
An independent insurance agent serves as your advocate focused on protecting what's important to you, and Travelers chooses to work with the most talented and trusted professionals in the business.

You can expect thoughtful attention from an experienced agent who will evaluate your unique circumstances, answer your questions, support you throughout your journey and recommend the right mix of coverages to help protect all the things that are important to you and your family. You get a trusted insurance advisor and champion for your needs when you choose a Travelers independent agent.
SPEAKER: Choice. It's something we take for granted. The ability to determine what's best for us-- our needs, our life, our choice. In fact, choice is something we as Americans can't even imagine doing without. And yet when it comes to something as important as protecting ourselves, our property, our family, some people surrender choice without even knowing it. Because they don't choose an independent insurance agent. You see, some insurance agents work for only one company, so they can't offer you a choice of brands and policies. But independent agents aren't held captive by one company. They're free to tailor solutions to fit you, your needs, your life, to help you make the choices that are right for you. If you ever need to file a claim, your independent agent can help you through the process. And as life changes, you can even count on your independent agent to help you update your choices. Those are just a few of the reasons choosing an independent insurance agent is such a good choice. See the difference for yourself.
Frequently Asked Questions
Car insurance is designed to protect you and everyone who shares the road from the potentially high cost of accident-related and other damages or injuries. It is a contract in which you pay a certain amount — or "premium" — to your insurance company in exchange for a set of coverages you select. A basic car insurance policy is required for drivers in most states, although the mandatory minimum coverage and policy limits will vary. If you finance or lease your vehicle, your lender may also require specific car insurance coverages and limits. Beyond legal requirements, carrying car insurance is a smart decision. If you cause an accident or get into one with an uninsured or underinsured driver, you may be held responsible to cover related expenses, such as car repairs, property damage, medical bills, lost wages, legal fees and more. Without the proper coverage, your financial well-being may be at risk. Working with an insurance representative to create a car insurance policy that addresses your individual needs and budget can protect you, your loved ones and your assets in the aftermath of an accident.
Savings! Bundling your car and home with Travelers can save you up to 15% on your home insurance. You can see additional savings when you purchase other policies like boat, umbrella insurance or a personal articles floater. Ask about our Multi-Policy Discount.
Choosing an insurance policy that addresses your needs starts with choosing the right insurance company.

Travelers has been an insurance leader, committed to keeping pace with the ever changing needs of our customers, for over 160 years. As one of the nation's largest property and casualty companies, we offer a variety of competitive policy options and packages to help ensure you get the right coverage at the right price. An independent Insurance Agent can help you create a policy that addresses your needs and budget.

We also give you peace of mind with a claim process that is simple and stress free. It is about making the process after any incident as simple and stress-free as possible. We're here to support our customers and their families on the road to repair and recovery every step of the way — with fast, efficient claim services and insurance specialists available 24 hours a day, 365 days a year.
Starting your own business means taking on some degree of risk. As a business owner, you already have the passion and drive to take on new challenges, but you'll also need to protect the value of the assets you purchase for your company. Insurance can help you recover when things go wrong. From property losses related to items such as fire or theft, to liability issues should someone sue – or threaten to. With the proper policies in place, you'll gain peace of mind and feel more comfortable in your new role as an entrepreneur.
The cost of insurance is based on a range of factors including the following:
·The value of the company assets you wish to insure.
·Number of employees.
·Specific risks associated with your industry.
·Your personal risk tolerance and the amount of liability protection you prefer.
=email@afsmainstreet.com
Afs Insurance & Financial Services
Personal Insurance
Looking for or Looking for ?
Afs Insurance & Financial Services
Email Us
Afs Insurance & Financial Services
Email Matthew Shank
Afs Insurance & Financial Services
Email Jennifer Moore